Free U.S. Shipping on Orders $40 and Over
Wonder Lacquer is 10-Free, Cruelty Free, and Vegan!
April 29 2020
·
April 29 2020
·
Hello Wonder Loves,
             Today we will explore what it means to be a 10-Free, Cruelty Free, and Vegan brand, and why it matters. Whether you're starting your nail art journey or are an experienced veteran, it's important to be aware of the ingredients that go into making your favorite polish and the health effects they have on you and your loved ones.
             With your health in mind, all Wonder Lacquer products are 10-Free. We are committed to providing you with the cleanest and healthiest formula. We'll never include any of these harmful toxins in any of our products and here's why:
Formaldehyde is a toxic chemical used to harden and strengthen nail polish and as a preservative. The U.S. Food & Drug Administration has officially classified formaldehyde as a carcinogen. It can cause chemical burns, irritation of the skin, eyes, airways, asthma, and nausea.
Toluene is a solvent used to keep nail polish smooth and even during application. Studies have shown that exposure to toluene can lead to neurological damage, impaired breathing, hearing loss, decreased brain function, and birth and developmental defects. It can also cause dizziness, headaches, nausea, and eye irritation.
Dibutyl Phthalate (DBP) is a plasticizer added to nail polish to reduce cracking. DBP is known as an endocrine disruptor and is toxic to the reproductive system — it can harm unborn children and impair fertility. It has also been associated with damage of the liver and kidney. DBP has been banned for use in cosmetics by the European Union.
Formaldehyde Resin helps adhere the polish to the nail and adds shine. This toxin is known to cause skin irritation, allergic reactions, skin depigmentation, and loss of nerve sensation.
Camphor gives nail polish its shiny and glossy appearance. Camphor is known to trigger skin allergic reactions and irritation to the eyes and nose. When inhaled for extended periods of time, it can cause nausea, dizziness, and headaches. 
Ethyl Tosylamide is a toxic chemical used to give flexibility and durability to the nail polish. Its use has been restricted in the European Union due to its harmful effects such as eye and skin irritation.
Triphenyl Phosphate (TPHP) is another plasticizer use to improve flexibility and durability. Studies have linked TPHP to reproductive and endocrine disruption.
 Xylene is known to cause headaches and dizziness in low doses. Exposure to high levels can lead to nervous system, gastrointestinal, and cardiovascular toxicity.
Parabens are used as preservatives in nail polish to inhibit the growth of bacteria. This toxin is suspected to interfere with hormone expression.
Fragrances can be harmful because they are often artificially manufactured through a mixture of chemicals that can be toxic and cause skin irritation and allergic reactions.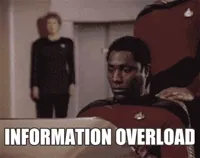 Whoa! I know right!? Glad you're still with us! As you can see, nail polish containing these toxins can cause significant side effects that have negative impacts on your health. We care about you! This is why you can rest assured that we will never include any of these toxic ingredients in our nail polish line.
Okay so we've covered 10-Free. Let's now talk about Cruelty Free and Vegan.
              What exactly does cruelty free mean? In short, cruelty free means that products are not tested on animals. Vegan, on the other hand, means that the product doesn't contain animal derivatives. It's important to understand that being cruelty free doesn't automatically make a product vegan and vice versa. Common animal-derivatives found in non-vegan nail polish include: guanine, carmine, honey, beeswax, lanolin, and keratin to name a few.
              Wonder Lacquer prides itself for being both 100% cruelty free and vegan. We don't test any of our nail products on animals and none of our products contain animal-derived ingredients. If you are looking for a health conscious and environmentally friendly alternative to the conventional nail polish, look no further. Wonder Lacquer is the best of both words: we have bottled a high-quality nail polish that is 10-free, cruelty free, and vegan! Don't forget to grab your favorite Wonder Lacquer shades and enjoy worry-free.
              We would love to hear from you. If you have any questions about our products, you can reach us at infowonderlacquer@gmail.com or leave us a comment below.
See you next time, and remember— don't get caught naked!
Dominique
Sources:
https://www.fda.gov/cosmetics/cosmetic-products/nail-care-products#forma
https://www.pritinyc.com/10-Nail-Polish-Toxic-Ingredients-You-Must-Avoid_b_4.html
https://mademoiselleorganic.com/2017/01/06/top-6-toxic-ingredients-should-avoid-nail-polish/
https://www.ellamila.com/blogs/in-the-news/115515716-5-toxic-chemicals-to-avoid-in-nail-polish
https://www.leafscore.com/nontoxic-cosmetics/nail-polish-what-to-watch-out-for/
Read more
Comments
✕